Total Party Thrill is an ENnie-nominated RPG discussion podcast. Each episode covers a particular aspect of game planning and playing, and hosts I-Hsien and Shane share tips and advice drawn from their own experiences, including a 3-year Eberron campaign and an ongoing Rogue Trader saga. Then follow them into the Character Creation Forge, where they build iconic character archetypes from outside traditional Dungeons & Dragons using the D&D 5th Edition rules.
Hosts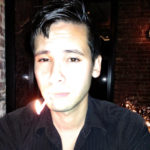 I-Hsien Sherwood is a host of the ENnie Award-nominated RPG discussion podcast Total Party Thrill and GM of the "Mourning Glory" Eberron campaign. He has been playing and running role-playing games for 25 years, beginning with AD&D's "Skills and Powers," where he caught the character creation bug. I-Hsien is a savvy journalist and writer, an unsparing editor, a punctuation fundamentalist, and a great judge of character. He lives in Brooklyn, of course. Find him on Twitter @evilsanscarne.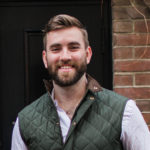 Shane Vaiskauskas is a host of the ENnie Award-nominated RPG discussion podcast, Total Party Thrill, and an occasional RPG blogger at
www.mundangerous.com
. Though his gateway into the hobby was Dungeons & Dragons, his gaming passions have since expanded to include board games, miniatures games, and a variety of RPGs. His writing has appeared on The Mad Adventurer's Society and Tribality, and he is the author of the NASCAR-inspired comedy RPG, Wreckin' is Racin'. Shane can be found on Twitter
@Mundangerous
.
Network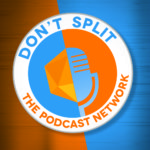 Total Party Thrill is a proud member of the Don't Split the Podcast Network. DSPN was started by veteran podcasters Rudy Basso and James Introcaso after they launched their first show together, Have Spellbook, Will Travel. When it found moderate success, they got an itch that could only be scratched by making more podcasts. Don't Split the Podcast Network was formed when the duo realized plenty of other gamers had a passion for podcasting and needed a platform.The mission of the network is simple—spread the gospel of gaming. We love games in all their forms—from board to video to tabletop RPGs.  If you like gaming, then you'll love our podcasts. Check them out.